Remote Controller for DJI Mavic Air Portable Drone - USED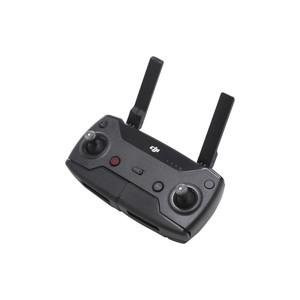 ---
Remote Controller for DJI Mavic Air Portable Drone - USEDItem is in USED-LIKE NEW condition. Item has been tested and verified by our technicians to be in excellent condition.

In The Box:1 x Remote Controller for Mavic Air1 x Remote Cable (USBC)1 x Remote Cable (Lightning)1 x Remote Cable (Micro-USB)**Charger NOT included

About our Professional Testing:

Before we list any items for sale, our expert technicians thoroughly test each item/s. We then verify that all items works like new, then we put it to a real life test at our facility to ensure that it operates like new. Once the product/s are verified to work like new, we package the item/s and get it ready to be sent to you.

About our 3-month Warranty:

Some items on this listing will likely arrive with a 3-month or longer warranty directly from the manufacturer. In some occasions, the item was activated awhile ago and the remaining warranty is less than 3-months. In these cases, our company will extend a courtesy 3-month warranty on the item. The warranty covers everything the factory warranty covers. If the item experiences any issues due to a manufacturer issue, we will replace the item at no cost to you. Please note, accidental damage (e.g., dropping, crashes and water damage) voids the warranty. 

Return Policy:

We accept returns within 30 days from the date the item/s was delivered to you. Returns must include all original accessories, and arrive in undamaged condition. Items returned that arrive damaged from misuse such as being dropped, crashing or water damage, will not be accepted. We will pay for return shipping, so if you'd like to return your order, please kindly contact us so we can help you with the next steps. We want to make sure you love your purchase, so you can return it at any time within the first 30 days for a full refund.

Shipping Policy:

We ship orders Monday through Friday. If you place your order before 1pm EST, it will ship the same day. If you place your order after 1pm EST, we will still try and ship it the same day; however, orders placed late in the afternoon or evening may ship the following business day.

Original DJI Mavic Air Remote Controller.